Our Male Maine Coons (Stud Boys)
Leo
From famous Alwaro blood lines, he is the largest of our Stud cats weighing in at 12.5 kilo's. He has a wonderful temperament and charms our girls with his gentle chirping to romance. Nicknamed the lion cub of our cat's he has a special place in our hearts.
ASLAN
Oldmillriver's Armando is our newly imported German stud. he will hopefully be working late 2019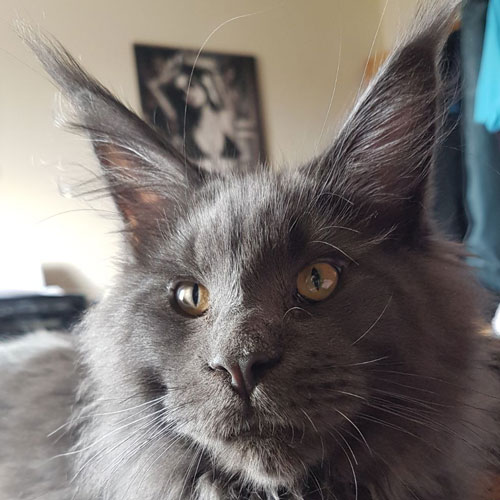 Bagheera
Big thank you to our new found friends in Russia this stunning boy joined us in spring 2017. With superb lines and outstanding linx tips and coat he is a fantastic addition blood lines.
Coming soon – Mufasa…New Polish import
Coming in 2021 – Simba…New son of Leo and Bellatrix